kcar wrote:
kurtster wrote:

Maybe in your world, but not in the monolithic "Trumpworld©" as you put it ...

The rest of the world ain't laughing at him when he makes them start paying their fair share for their own defenses ...

Well maybe China is laughing its ass off having gotten away with disrupting the entire world and ruining the world economy, not to mention the loss of life.
I can't speak to how many supporters Trump remain loyal to him, or how they view his handling of the pandemic, the economic downturn and the BLM protests. But Trump has failed at all three and quite badly.
If you want to post about other things—investigations into the Bidens and their dealings with Ukraine, damage during the BLM protests, "Obamagate"—have at it. To me, those are distractions. Right now I keep seeing this in my head: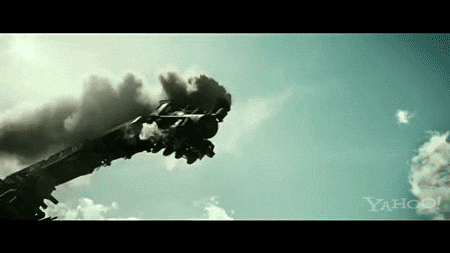 I just don't want to get crushed by Trump's failures.
Yup. Distractions all. They can be picked up again after reelection. Although... there's a good chance we'll start to see some indictments over "Obamagate" before the election. The revelations will be hard to ignore.
Meanwhile, those pollsters ... damn them all to hell, they so darn accurate, right? This article is worth a read in its entirety.
Michigan Dem doesn't believe polls showing Biden leading Trump
I stop Slotkin there. Is her gripe that these snapshots—the polling, both public and private, that shows Republicans bleeding support across the board—are accurate in the present, yet subject to so much volatility in the future as to be worthless? Or does she believe the snapshots themselves are inaccurate here and now?
"I think they're inaccurate," she replies without hesitation. "Here's the thing. When I started to run and I had to hire a pollster, I interviewed a bunch of different folks and I decided to do what we do sometimes at the Pentagon, which is to take a 'bad cop' approach to the interview. … It was five or six folks that I interviewed, and I said, 'You got something wrong. You screwed up in 2016. What did you get wrong? And how are you going to fix it?"
Only one pollster, Slotkin says, admitted that he got it wrong. That was the person—Al Quinlan of GQR, a large Washington-based firm—she hired.
"He told me that they fundamentally undercounted the Trump vote; that the Trump voter is not a voter in every single election, that they come out for Trump, so they're hard to count," she explains. "On a survey, if someone says, 'I'm not sure I'm going to vote,' you don't usually continue the conversation. And some of them didn't have any desire to be on those poll calls; they didn't have the 20 minutes to talk to somebody. They didn't want to do it. And so, they were fundamentally undercounted."