Lazy8 wrote:
Ohmsen wrote:
R_P wrote:
Good news for Captain Obvious, Sherlock!
From the start, I always knew it's the Russians, deep in my guts.
Can you show me one malady they're not behind?
Those credible sources, what would we do without them?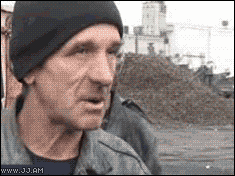 Perhaps this will warm your heart: among my friends at least most of the people expressing reluctance to get vaccinated are airtight-bubble lefties, convinced that Trump intentionally rushed the vaccine, either unconcerned about its safety or intentionally releasing a dangerous vaccine.
Blaming all this on Russia provides a nice, pat distraction that puts the focus on an Other, but the problem is entirely homegrown: when someone has been lying to you nonstop for years why would you suddenly trust him?
The right wingers are in the same boat. The media's reporting on both the covid crisis and medical issues in general has been breathless, partisan, and scientifically illiterate. They have taken their distrust to absurd conspiracy theory levels (much as the left did during the Bush W administration, but I digress) but the underlying mechanism is the same:
lying destroys trust. Even when the liar is telling an urgently-needed truth.
Hear! Hear!