Lazy8 wrote:

1. No, it doesn't. Lost track of how many times I've explained this to you. Of course, you could just read the linked article.

2. Sure I do. A border is an imaginary line, across which one country's laws no longer apply and another's do.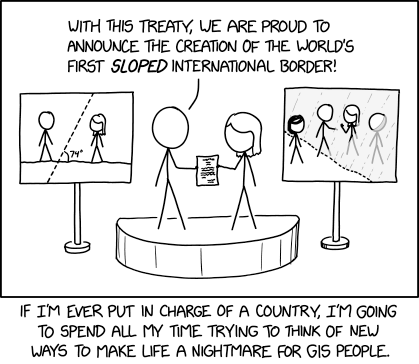 "The slope will be 74° at ground level." "Okay, I think we can hack together a ... wait, why did they specify ground level? It's 74° everywhere, right? ... Oh no, there's a whole section in the treaty labeled 'curvature.'"