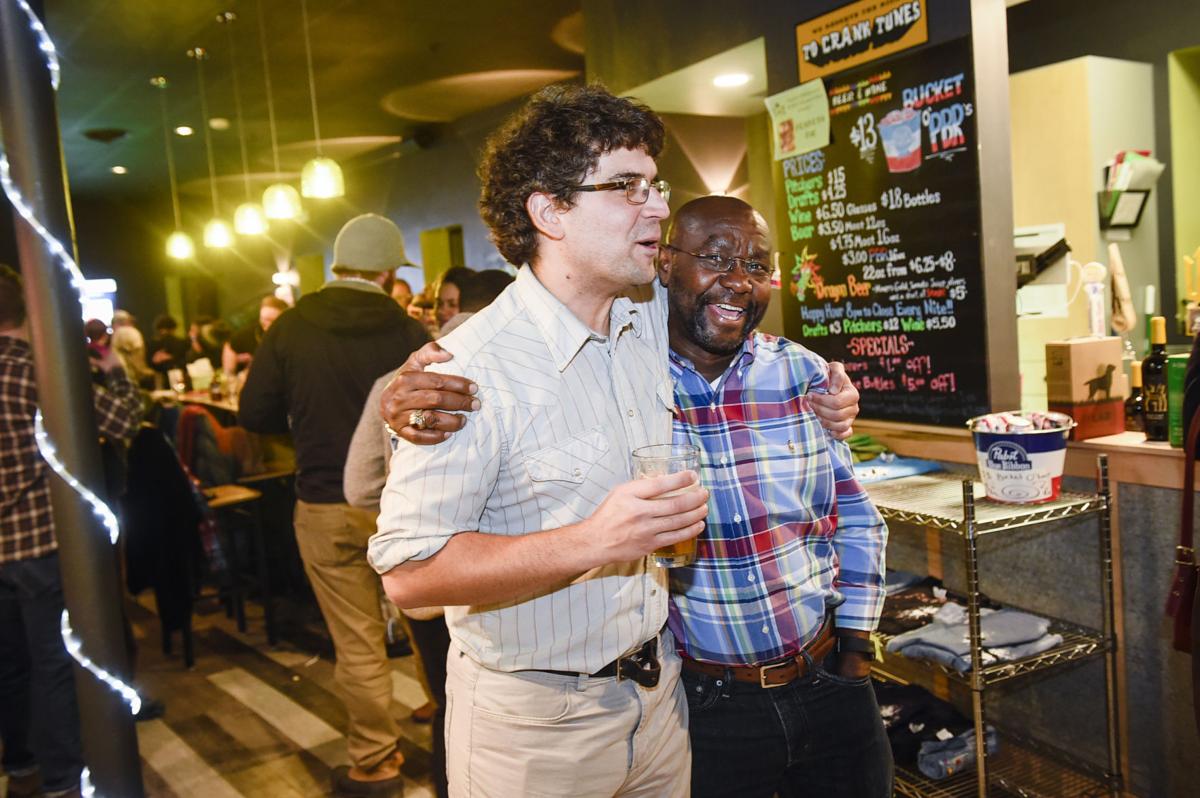 Wilmot Collins will be Helena's new mayor, unseating incumbent Jim Smith in a close race Tuesday.
Collins, 54, will be the city's first new mayor in 16 years after running a long campaign based in progressive principles.
Some background: a year or so back the Helena city government, in a reaction to a refugee resettlement movement that was getting started there, announced it would not cooperate and opposed any effort to resettle refugees there. The new mayor (that's him on the right, above) is a Liberian refugee.
He's also the first black mayor in Montana history.
Edit: OK,
he's not the first
, but the first in a long time.