swell_sailor wrote:
For those of you listening to vinyl and using a moving magnet cartridge, check out
this
article on parallel resistive loading. This is some pretty cool info, especially if your cartridge seems overly bright.
I've built three pair of modules. One cartridge, an Audio Technica AT 440 MLa, went from bright to luxuriously warm yet still detailed with the addition of a net 32k module. Another Audio Technica, the AT 150MLX needed only slight taming, and sounds best to my ears at a net 43k.
Here's a photo of a pair of modules I made. Cheap and easy and oh what a difference.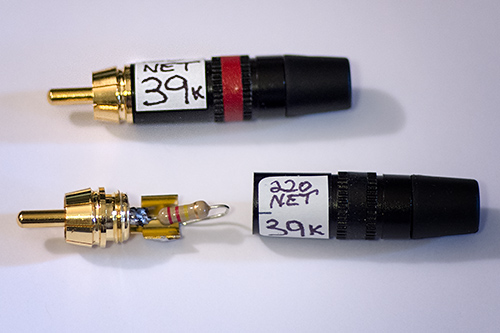 I make modules just like that for my moving coil cartridges. In fact on my DIY MC pre-preamp I added extra rca jacks in parallel with the input jacks for plugging them in.