newwavegurly wrote:
My podmates:
rmgman
jagdriver
mem_313
(aka Mellie Mel)
lunar1963
My inaugural mix:
The Need For Speed
Songs from and inspired by the Radio Paradise forum thread "I can't drive 55"
The track list:
Flight Of The Bumble Bee

- Nikolai Rimsky-Korsakov
Bohemian Like You - The Dandy Warhols
Suffragette City - David Bowie
Surf Wax America - Weezer
Blitzkrieg Bop - The Ramones
Monkey Wrench - Foo Fighters
Barracuda - Heart
Bulls On Parade - Rage Against The Machine
Theme from "Shaft" - Isaac Hayes
Control - Poe
Head Like A Hole - Nine Inch Nails
A Question Of Time - Depeche Mode
Naked Eye - Luscious Jackson
Riot Radio - The Dead 60s
Spin The Black Circle - Pearl Jam
Never Gonna Come Back Down - BT (featuring Mike Doughty)
White Lines (Don't Do It) - Grandmaster Flash
The Metro - Berlin
Sabotage - Beastie Boys
Hot Rod Lincoln - Commander Cody and His Lost Planet Airmen
Mr. E's Beautiful Blues (Untitled) - Eels
The liner notes and CD label: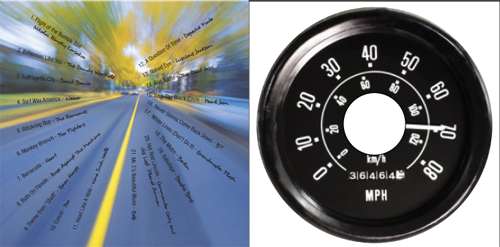 This is
amazing
! I KNEW you would blow me away!!

AWESOME!!!